Only nine more projects to go before I'm finished with my one-year challenge.  This is my 43rd Purple Project since starting the challenge back in September of 2009!  This week's Purple Project is also a gift! A special gift to you from For the Love of Purple.com!
Instructions:
1. Click on the picture.  It will become larger.
2. Print (color ink) on heavy card stock, or print on regular paper and paste onto heavy paper or cardboard.
3. Cut out puzzle pieces, following guidelines.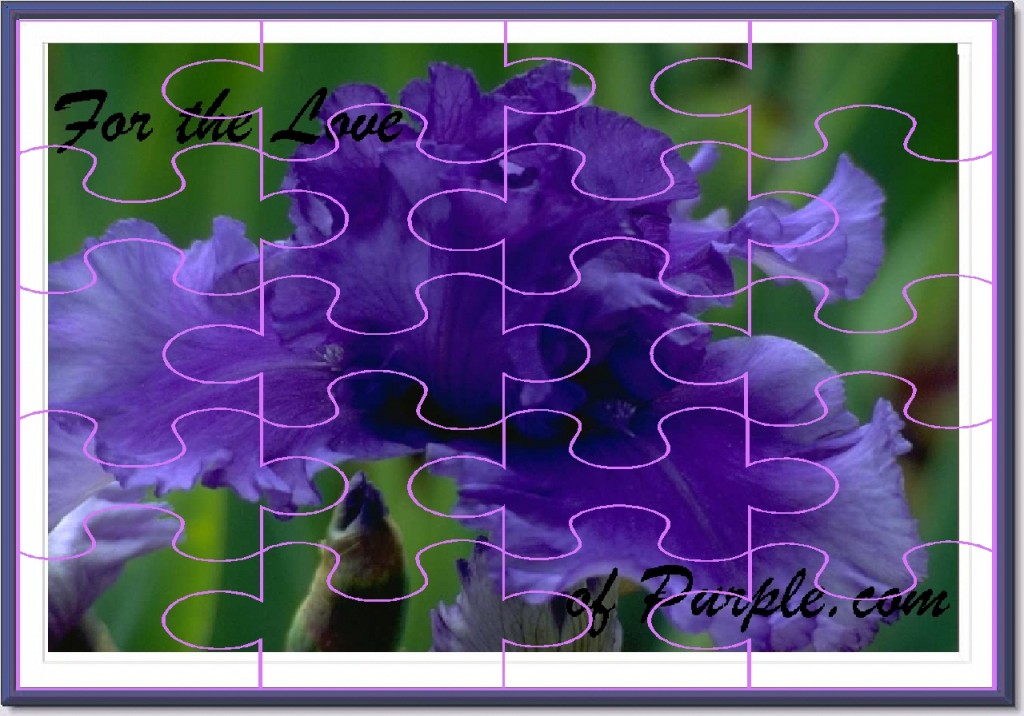 To make this project, I just used PrintMaster software.  You simply overlay a puzzle piece graphic (with no fill) on top of a purple picture.  Print on color printer!
Have a GRAPE Day!