Here are some fun facts about purple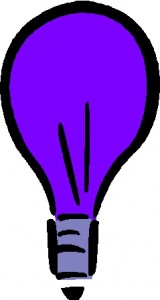 The History of Purple according to Wikipedia

"The Tyrian purple (in Greek, πορφύρα, porphyra, Latin: purpura), also known as royal purple, imperial purple or imperial dye, is a purple-red dye which was first produced by the ancient Phoenicians.
Tyrian purple was expensive: the 4th-century-BC historian Theopompus reported, 'Purple for dyes fetched its weight in silver at Colophon' in Asia Minor. The expense rendered purple-dyed textiles status symbols, and early sumptuary laws dictated and forbade their use. The production of shellfish purple was tightly controlled in Byzantium and subsidized by the imperial court, which restricted its use for the coloring of silks for imperial use, so that a particularly elite member of the imperial family was porphyrogenitos, 'born in the purple'."
Purple dye was rare and expensive and thus purple became the color of royalty and wealth.
Purple is mentioned in the Bible
"And a certain woman named Lydia, a seller of purple, of the city of Thyatira, which worshipped God, heard us: whose heart the Lord opened, that she attended unto the things which were spoken of Paul." -Acts 16:14
"For a full 180 days he displayed the vast wealth of his kingdom and the splendor and glory of his majesty. When these days were over, the king gave a banquet, lasting seven days, in the enclosed garden of the king's palace, for all the people from the least to the greatest, who were in the citadel of Susa. The garden had hangings of white and blue linen, fastened with cords of white linen and purple material to silver rings on marble pillars. There were couches of gold and silver on a mosaic pavement of porphyry, marble, mother-of-pearl and other costly stones." -Esther 1:4-6
"Mordecai left the king's presence wearing royal garments of blue and white, a large crown of gold and a purple robe of fine linen. And the city of Susa held a joyous celebration." -Esther 8:15
The Purple Cow
Frank Gelett Burgess was an artist, art critic, poet, author, and humorist. He is famous for writing the poem "The Purple Cow.  The poem first appeared in volume 1, number 1 (May 1, 1895) of the 16-page monthly magazine The Lark, published in San Francisco by William Doxey.
I never saw a purple cow
I never hope to see one;
But I can tell you, anyhow,
I'd rather see than be one!
The Purple Heart
The original Purple Heart award was instituted by George Washington in 1782 to reward troops for "unusual gallantry" and "extraordinary fidelity and essential service." The award was a purple cloth heart edged in silver braid and was to be worn over the left breast of the uniform.
Purple People Eater Song
"The Purple People Eater" is a novelty song, written and performed by Sheb Wooley, that reached #1 in the Billboard pop charts in 1958.
More purple fun facts coming soon!