I received so many purple gifts for my birthday, I'm going to have to review them a bit at a time.  I'll start with the purple gift that surprised me the most!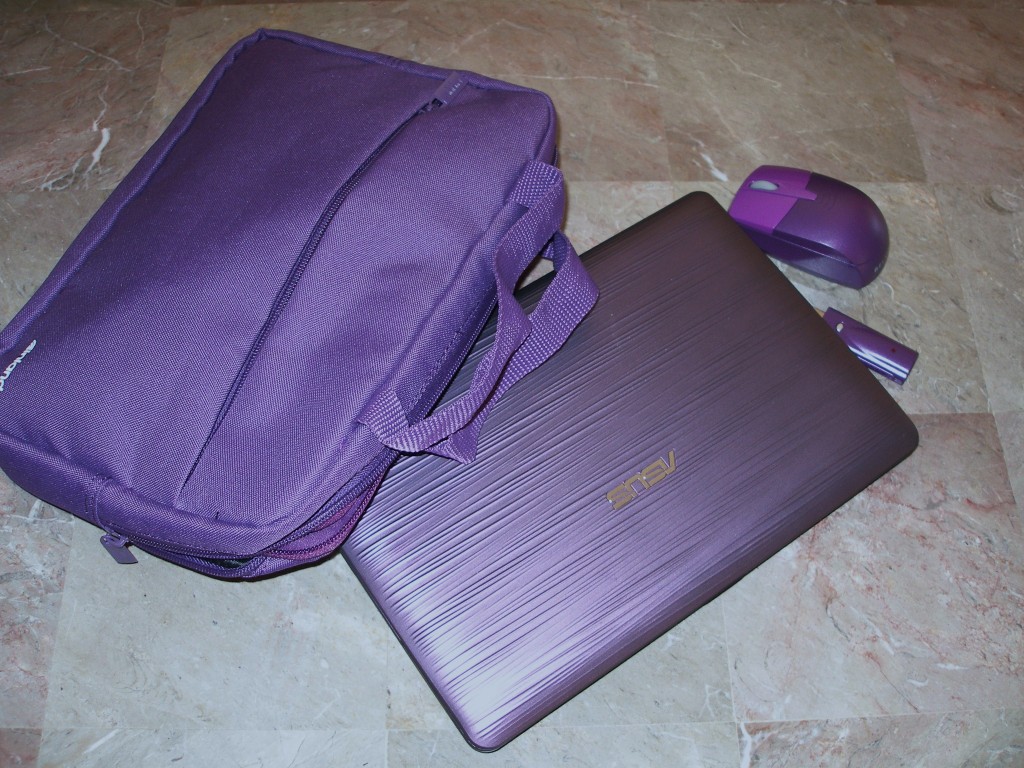 It was all in a big gift bag, for which my dh apologized because it was white and not purple.  I first took out the purple mouse, thinking it was to go with my PC and then the light purple foam cover which isn't shown.  I asked if it was a Bible cover, to which my dh replied, "Yeah, sure."  When I took out the netbook and saw the purple color, I was shocked.  I had no idea he had done this!  In fact, my 12 y/o son went in on it with him, giving dad $20 of his hard earned allowance!  What a grape kid!
It's gorgeous purple all over, inside and out and the battery is even PURPLE!  It's the perfect size for me as my hands (along with the rest of me) are very small.  My dear friend, Carla, says her netbook is hard to use because her hands are larger than mine but having child like features is a plus here!
It comes with only one gig of ram, but you can add another gig for not very much and, while that's probably not enough for loading the netbook up with a lot of software, it's just perfect for what I need which is just Open Office and surfing the net.
It took me a while to get used to typing on that keyboard but it's okay now.  The Asus netbook is fabulous!  It's fairly quick and perfect for what I need it for.  I'm only going to be surfing the net, writing in Open Office and getting email.  While I haven't figured out how to get the email from my domain yet, I have done the other two and they work very well!
 The carrier arrived a few days later because my dh wasn't sure it was really purple.  One of the reviews said it was maroon and that would NEVER do!  But, as you can see, it's a lovely shade of purple and it all goes quite well together in Purple Land!  Here is a picture of it open to the For the Love of Purple fan page on Facebook, which, of course, is PURPLE!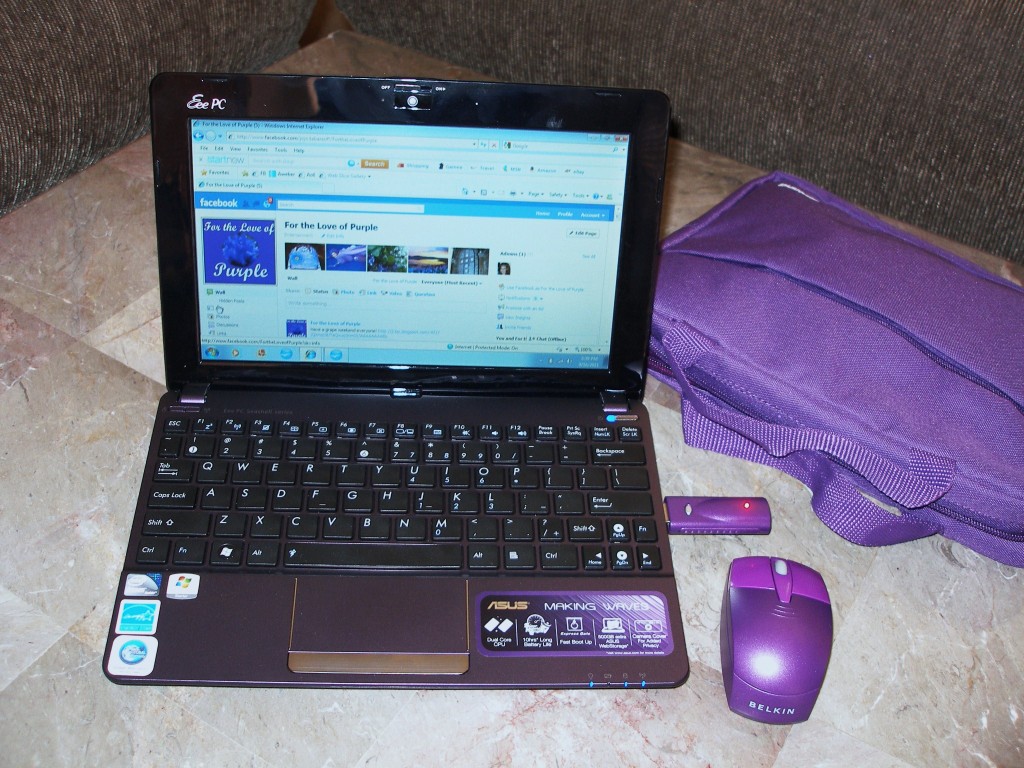 Don'tcha just love it?  I sure do!  Have a GRAPE Day, everyone!