So I have some amazing news! I was searching through my Facebook memories when I found that a year ago June 3rd was the day that Facebook took away my admin status the my Facebook page, For the Love of Purple. They had DEMANDED that I prove I'm me, but then didn't ALLOW me to do so. And for a year, they REFUSED to address the situation.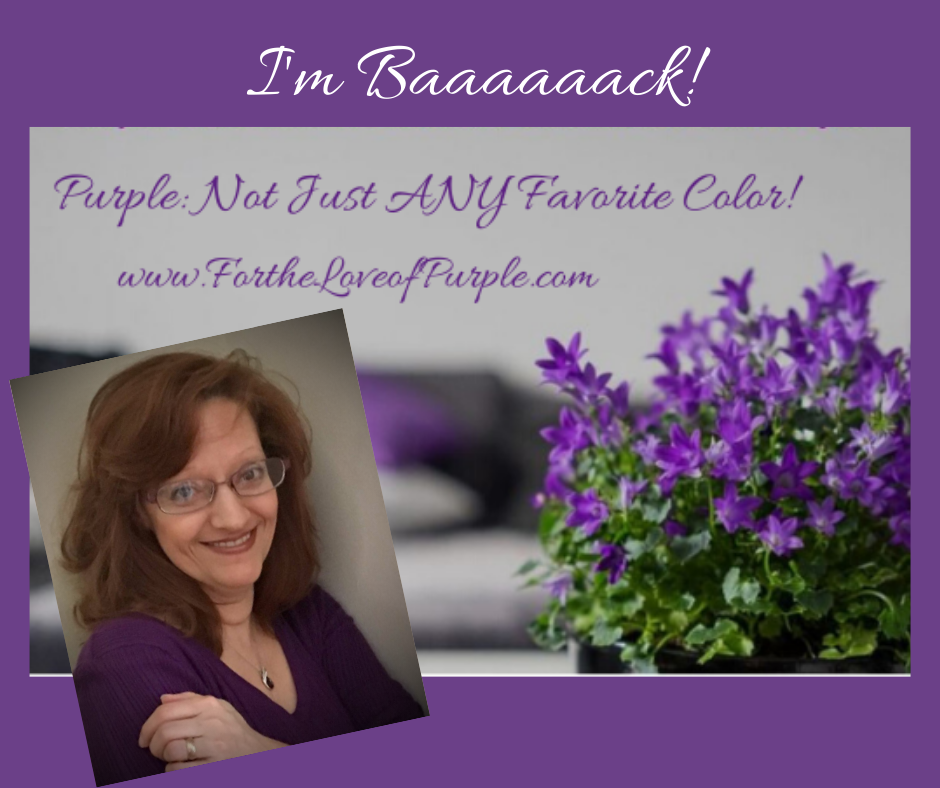 I had resigned myself to the fact that the fun fan page I had grown from a purple pup to almost 9000 fans, would be forever silenced. Then, this morning, a Facebook friend decided to share on of my new purple memes on the page and, when I went to comment, it allowed me to do it as the PAGE ADMIN!!!
Yes, you read that right! Facebook has now given me back my admin status. Though they didn't bother to let me know, I'm grateful to my Facebook friends who all tried to help me during this difficult and purple-LESS year. But I'm baaaaaack! And I've taken some measures to ensure (as best I can) that I will stay.
I want to thank all my loyal Facebook For the Love of Purple fans who welcomed me back with open purple arms and gracious purple hearts!
I'll be posting all the memes I created for the last year or so to get everyone all caught up. Have a GRAPE Day!!