Ok so I had this really pretty scalloped sweater that, unfortunately, was a drab beige color.  See?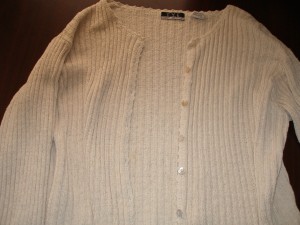 I wasn't sure if this would take the RIT Dye since the fabric wasn't a tShirt material.  It's actually 80% silk and 20% cotton.  I used an extra generous portion of the purple RIT Dye and it came out like this: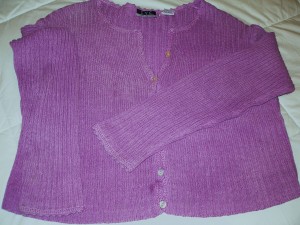 Merry Purple Christmas to me!  And have a GRAPE Day!