What a special CHRISTmas we had here at Tabares Manor.  The servants, wearing purple uniforms, served grape juice as we sat down to a meal on my purple plates.  Well, we DID eat on my purple plates.  I'm afraid the servant looked an awful lot like…ME!  lol
It really was a grape day because my dd was home from Russia and my MIL is visiting from Sacramento.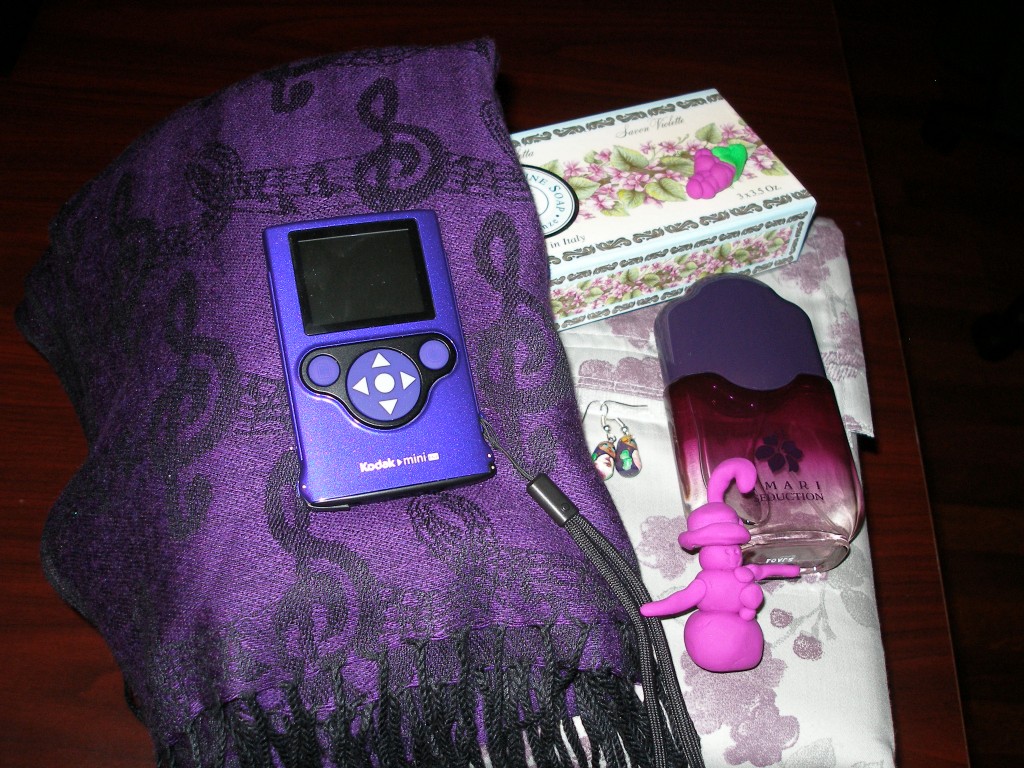 My dd brought me a purple shawl and purple Metrushka doll earrings!  My son made me these adorable, and very realistic looking, purple grapes and the purple snowman too.  They were clay but are supposed to be an eraser out of the oven.  I'll have to get back to you on that one.
My dearest friend, Carla, gave me this grape camera!  It takes video and stills and is small enough to fit in the palm of your hand.  I ADORE it!  Been having fun with it for a while now. I did open it before CHRISTmas!  Sorry!  Couldn't wait!
My MIL gave me the purple Imari perfume and lavender scented soaps.  My sister the gorgeous lavender flowered sheet set.
What'd you get?  That was purple? Didja have a grape Christmas?