Ok last week I showed you my purple-ized kitchen dinette area.   This week I want to share with you my purple-ized kitchen: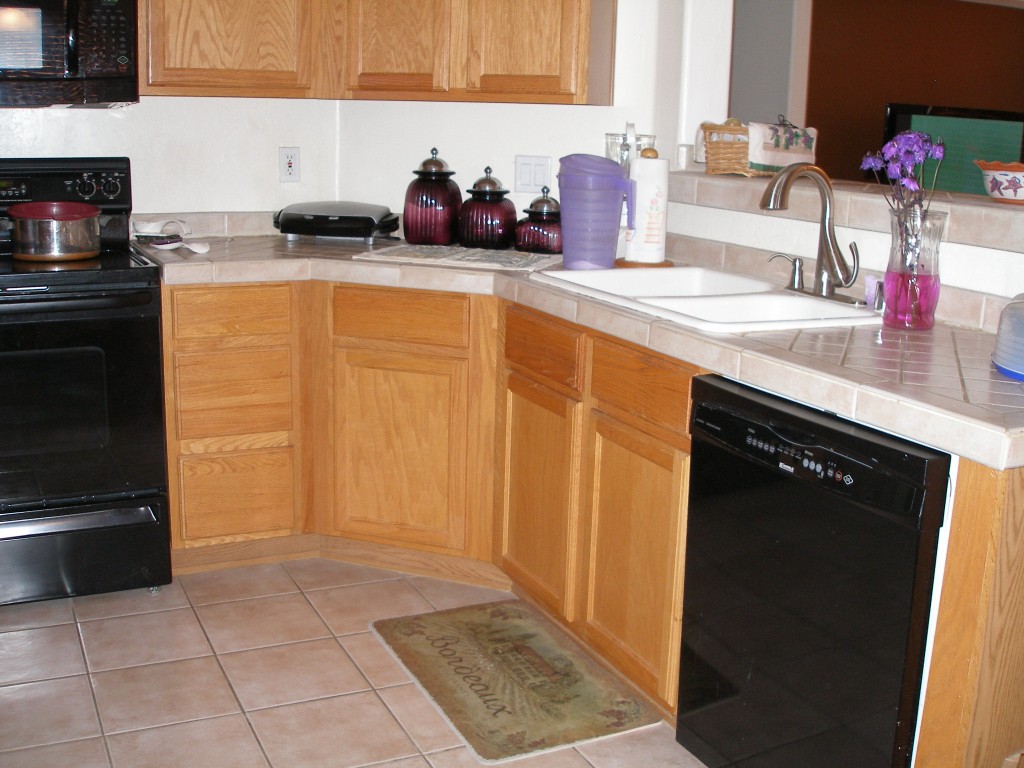 I had to take the picture from further away to get everything in but I wanted to point out how I was able to purple-ize the little things for very little money.  Here is a list of what is in this picture:
* On the left is my purple plastic strainer I use to make iced tea.
* Next to that is my purple rubber spatchela
* In the center are the most expensive purple items in my kitchen, my glass cookie jars
* In front of the cookie jars is a purple dish towel I used to dry some purple glasses that didn't totally dry out of my dishwasher, which sadly, isn't purple!
* Also my purple plastic iced tea container
* Further over to the right are my paper towels that have purple on them
* On the ledge there is a basket with a purple dish towel inside
* Further to the right is a bowl with purple on it
* On the sink is a purple sponge which is next to a purple vase of flowers my dd gave me for Christmas
* On the ground under the sink is a mat with purple grapes on it
If you can't or don't want to, paint your kitchen purple, the next best thing is to continually collect inexpensive kitchen trinkets to easily and inexpensively purple-ize your kitchen!
Have a GRAPE Kitchen!