So far 2020 hasn't been as purple as last year. Part of that is because Facebook took away my admin status for my For the Love of Purple fan page back in June of 2019. Partly it's because I've been concentrating more on my Life Beyond Surviving blog this year.
However, I did create a few purple memes as JoJoisms and I got some grape gifts for Christmas.
Here are a few of the purple memes I created:
Here are some purple gifts I got for Christmas:
From a sweet Facebook friend who posted on her wall about how she was the first one up in her house and tempted to play the kazoo. I commented back that I'm the first one up here, but I didn't have a kazoo. So, she sent me a purple one…along with some purple spoons for when I'm especially tired from Fibro.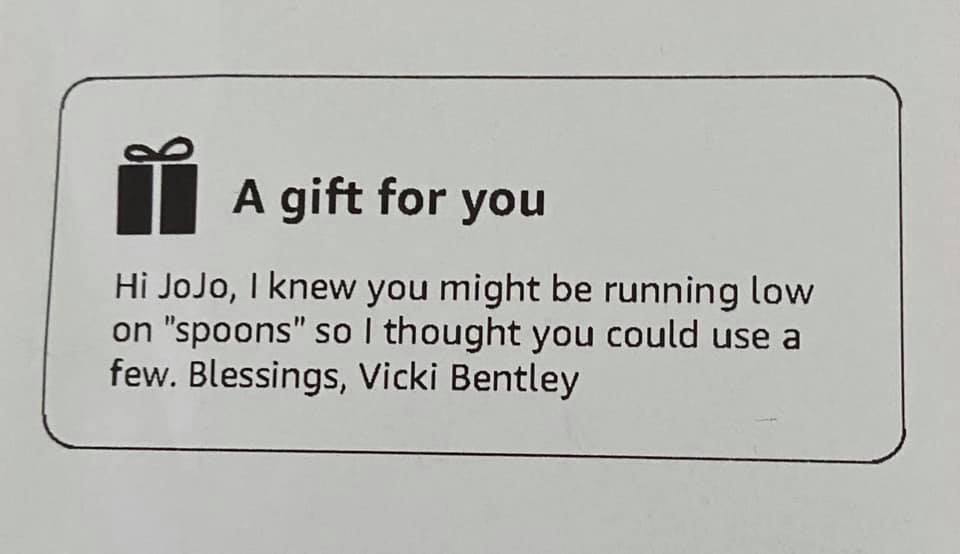 My son gave me a purple pen in a lovely matching purple box…
My dh gave me this Beauty and the Beast flower. It's a real flower treated so it'll last about three years…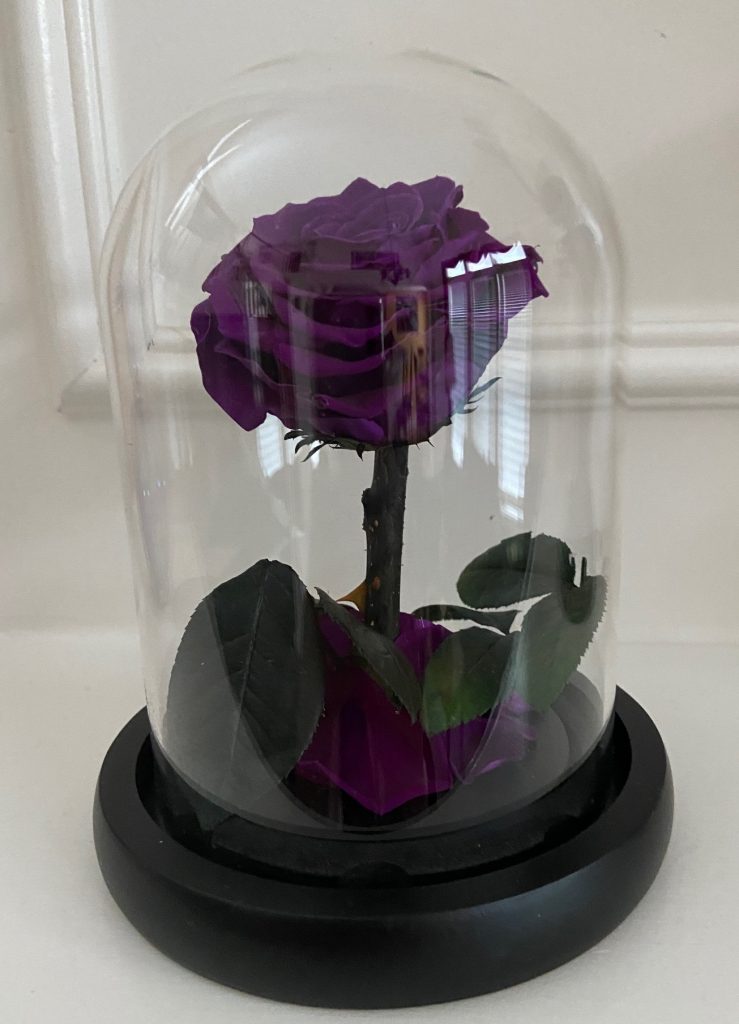 Hope you had a grape start to your 2020 year!