As some of you may remember, I was complaining that I couldn't find a nice purple napkin holder.  This has worked well for the last year and a half, but as you can see, it's not PURPLE!  lol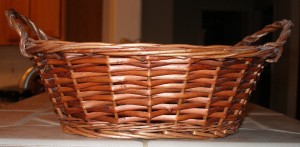 So I decided to take it on for this week's Purple Project.  Here's what you need:  purple ribbon, purple flower, hot glue gun and glue sticks.  I just put a little hot glue on strategic spots around the basket to hold the ribbon on and then glued the flower to the middle of the front of the basket and TA DA!!!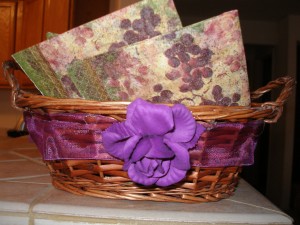 What do you think of my newest creation? Please leave a comment and remember to have a GRAPE Day!