Hey all you purple people!  I pray you had a purplicious weekend.  I did!  My family and I went to a car and air plane show over in Care Free this weekend.  I saw a few purple cars!  Of course I had to take a picture.  When I grow up, I want a purple car.  Not sure it'll be a Corvette but…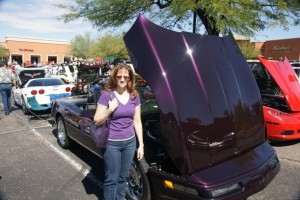 Ok so I'm working on my first purple eBook, Purple-izing for Pennies and I'm finally done with the outline and the cover design!  I have each of the projects I want to write about and I've written the introduction.  Now all I have left (ha ha) is to write the purple BOOK!  ROFL  Wanna see the cover?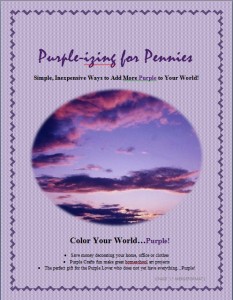 I got some great feedback on my audio story of Plumeria, The Princess of Purple!  Thanks to all who have posted or emailed!  My biggest issue is to find someone to help me coordinate all the sound effects so I can keep my place while reading the story. I don't know what I was thinking. I really thought it wouldn't be too difficult to operate the sound effects, the volume and the recording links while keeping my place in the story.  BOY was I wrong!  I also need to find a better Superman theme song recording.  But I hope to have this done shortly!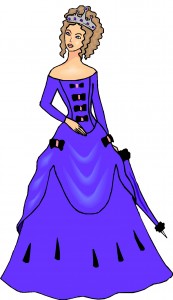 In other purple news, my first Purple Thumbs Up Award has caught the attention of a blogger.  It was given to Keva Juice for their use of purple decor.  Well Keva Kate who blogs for Keva Juice found it and wanted to say thank you!  She even put the award up on the blog.  You're welcome Keva Kate!
I've been working this weekend on some purplicious new blog posts for you this week.  Don't forget to stop back by each day and check them out!  And please leave a blog comment and share your purple thoughts.
Have a GRAPE day!