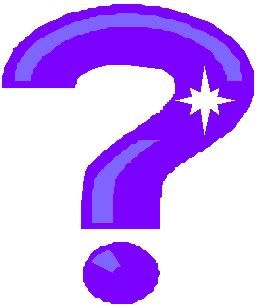 I thought it would be grape fun to have a purple quiz this week!  Here are five purple questions.  Let's see how many you can get:
1. Name a famous purple medication.
2. Name a song with the word purple in it.
3. Finish this book title: _____ Purple Plastic _____.
4. Name a professional football team that has purple uniforms.
5. What children's TV character was purple?
I'll be back later on today to give you the answers.
NOTE: Some of these may have more than one answer too so post as many guesses as you like and have a GRAPE Day!
ANSWER:  Very good everyone!  Here are the purple answers:
1. The Purple Pill: Nexium
2. Purple People Eater, Start Wearing Purple, Purple Haze, are just a few
3. Lily's Purple Plastic Purse
4. Vikings and Ravens
5. Barney, Harold and the Purple Crayon, Tinkie Winkie (Teletubbie), Grape Ape… That's all I can think of for now.