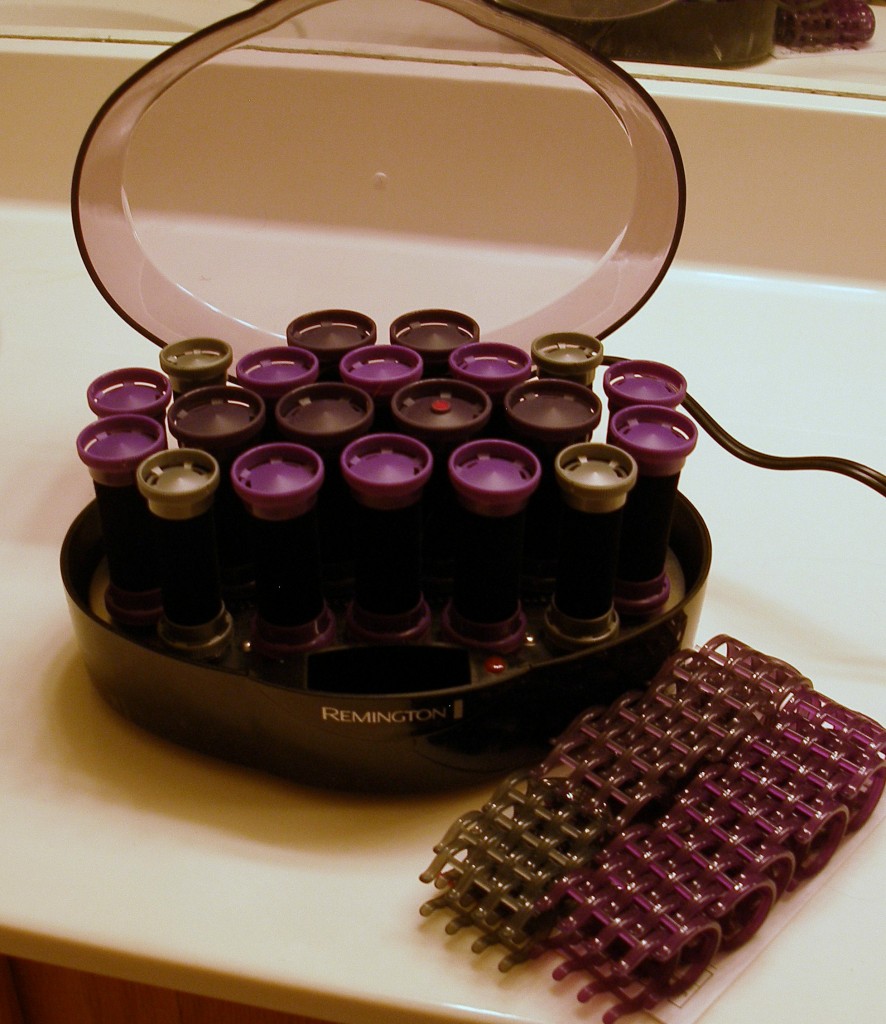 The Remington I is an ionic electric hot roller system designed to create negative ions reducing static and frizzies for healthy shiny hair.  Unfortunately, what it doesn't do is create curls!
The curlers do get hot fairly quickly, but it's not very easy to roll up long hair.  It is fairly easy to put the clips on and keep them secure afterward.  However, after leaving the rollers on until cool (the way they tell you to), the soft silky healthy hair is only slightly curled.  Further, these slight waves don't last very long, even with the hairspray they tell you to applly.
It is supposed to work well with dry or damp hair but not wet hair.  I did try it dry and after I had straightened it a bit with the straightener because, left to its own devices, my hair is super wavy.  I may try it damp and see what that does.
I must admit that I have only tried rolling it one way and they do give you several ways in which to form various styles.  I'll be testing those out soon, but so far I am not very impressed with this system.  Thankfully, it was only about $35 at Walmart.
There you have it.  The Remington I is purple, but not as impressive a curling system as I had hoped.  Have a grape day!