My mom gave me a few plain tShirts. She bought them for my dad, but he doesn't like tShirts without pockets. I thought I'd try my hand at stamping.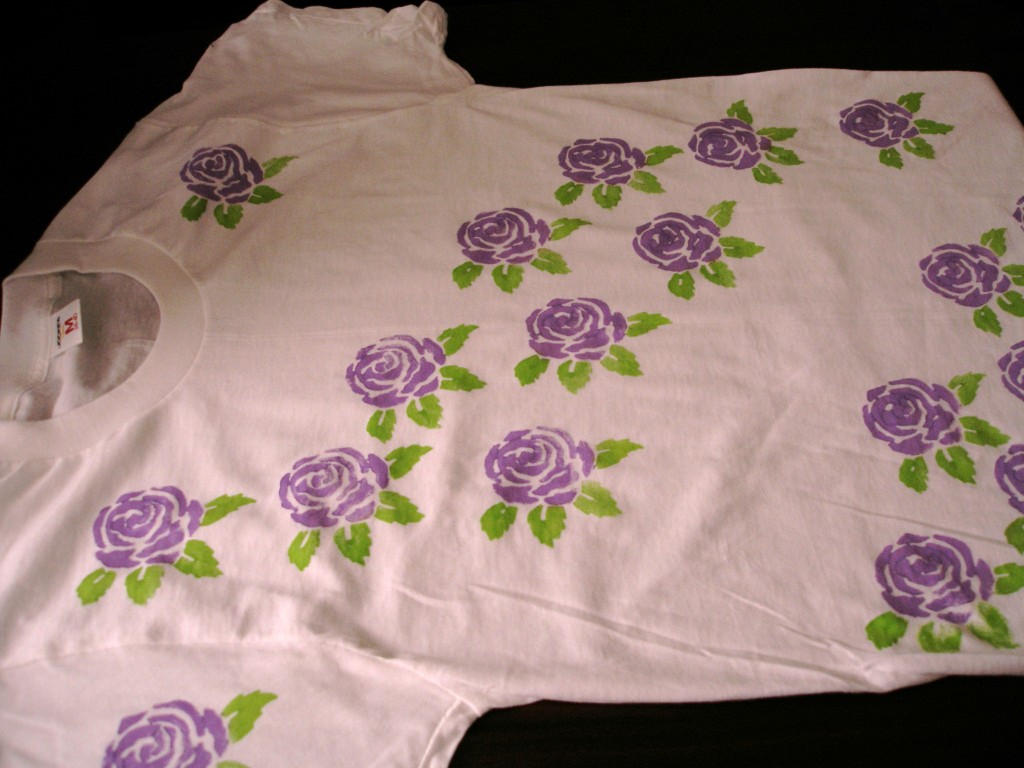 What you need:
Purple Fabric Paint
Green Fabric Paint
White tShirt
Rubber Stamp
2 Small Paint Brushes
Directions:
Iron tShirt to make sure there are no wrinkles for stamping.  Brush paint on the parts of the rubber stamp according to the colors you like.  Place the stamp upside down on the tShirt.  Press firmly.  Repeat as often as you want on the shirt.  Allow an hour or so to dry.  Repeat on the back when dry if desired.
Have a GRAPE Day!