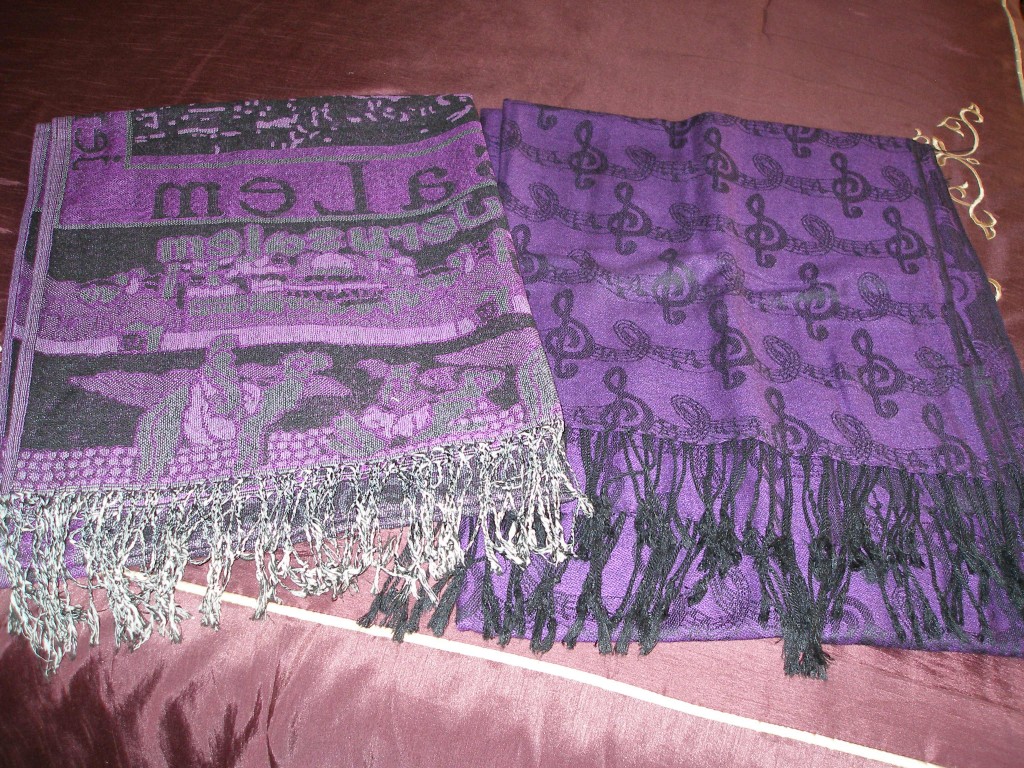 My daughter, the world traveler, has begun a tradition of bringing me purple gifts from the places she travels.  Last year she was a Russian exchange student for a semester.  She bought me some beautiful purple Matrushka earrings.  While on her break, she visited Vienna and brought me back this purple shawl with music notes on it.  This summer she went on a missions trip to Israel and, while in Jerusalem,  she bought me this other purple shawl.
On this side, it's a lovely lavender shade with Jerusalem written all over it.  Interestingly, the tag, which is somewhat sticking out here on the left side, is on this side.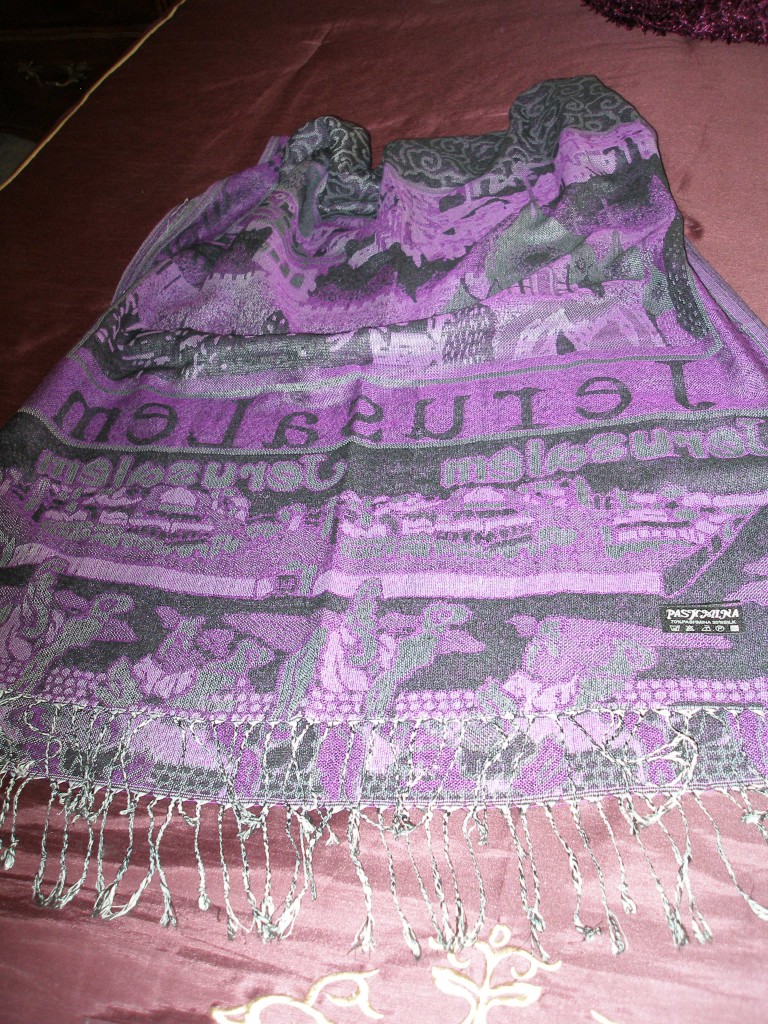 On the flip side, it's this gorgeous dark purple color.  Unfortunately, you cannot read Jerusalem on it.  It's backwards.  Both sides are beautiful.  I can't wait until it's not 110 degrees outside so I can wear it!  I wonder where she'll go next?
Have a GRAPE Day!