March was a sad month for purple. For one thing, I had been so busy running a Facebook group, that I didn't have time to do any purple memes! How sad is that?! I realized that I went the entire month and created only one thing that was purple!
I did create a new Facebook header for my personal Facebook wall. I hope you like it!

I'm so ashamed! What kind of purple girl doesn't create a ton of purple memes all month?!! But you'll be happy to know I have more creatively grape purple memes coming your way next month!
I got a special purple mug from my husband. Unfortunately, my Essential Tremors make my hands have a mind of their own and I smashed it into the sink while trying to wash it one day last month. It was a sad purple day!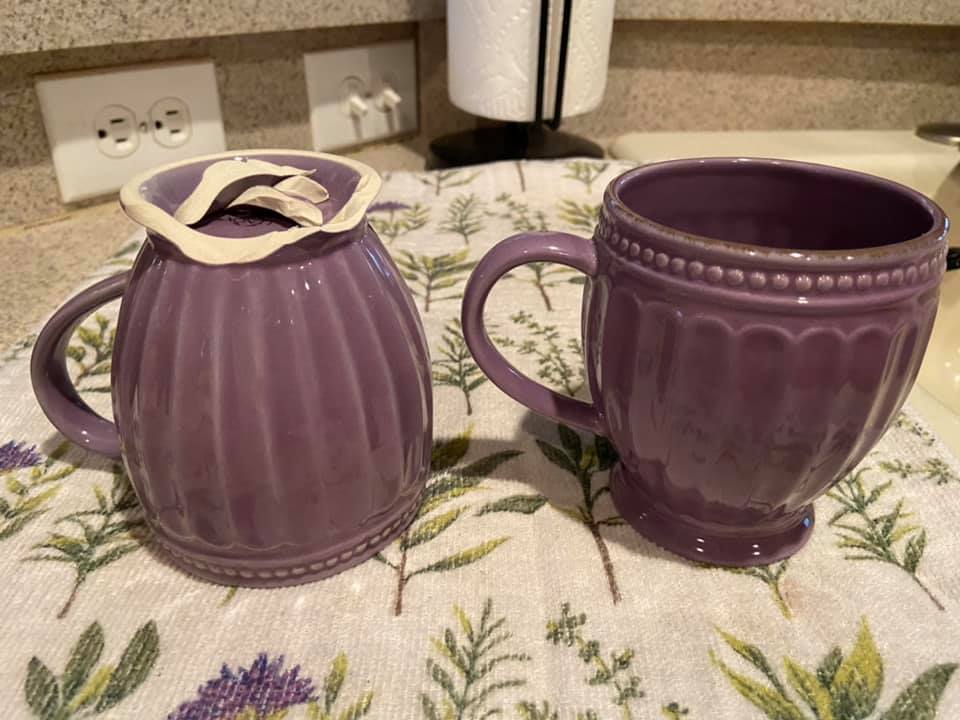 Thankfully, my husband is a very sweet man. Without my knowing it, he replaced it with a brand new one. And just yesterday he glued the pieces back on my other mug and now I have two!
Okay grape folks! I'll be back next month with some really fun purple memes! Til then, have a grape day!