This week on the Purple Project, I am featuring my purple dining room.  All this took was a couple of placemats with some light plum color running through it, a purple vase with various purple colored silk flowers and some other touches you can't see in this picture.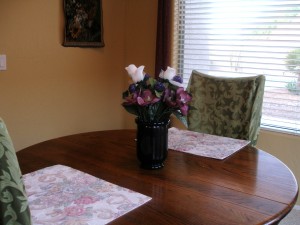 Over next to this table are my windows with my purple stained glass item.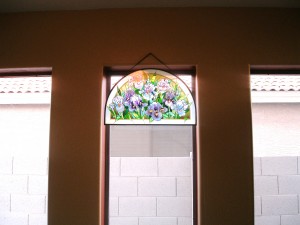 And then there's my hutch with several purple items inside as well as my purple lamp sitting below.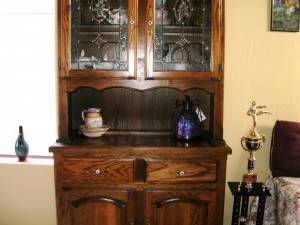 I have a lavender color accenting the bowl and pitcher next to it too and several lavender and purple items behind the glass doors.
I didn't collect these pieces all at once either. I was married 23 years ago and have been collecting them ever since.
Have a GRAPE Day!