I normally don't post on Thursdays, but I had the grapest birthday ever and so many of you asked me to share my birthday pictures.  I have to tell you how incredible my dh was this year.  He really went out of his way to make my birthday special.  First, he wanted me to get my hair cut.  I got that done on Tuesday and this is my new do: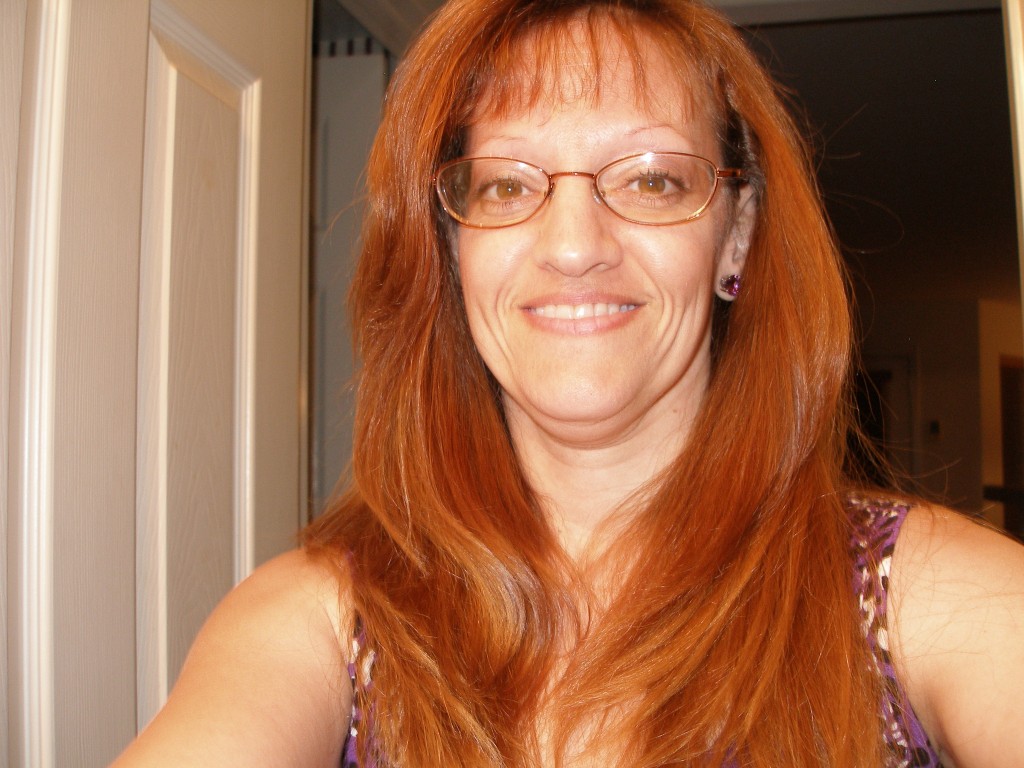 Can you see my new purple shirt?  That my $5 Walmart shirt my dh insisted I get!
After homeschooling my son, we left for our first PE Day of the year where I met some wonderful homeschool moms and my son had a grape time!  Right before we left the park, I got a call from both my dh and my dad telling me that my dd had called me all the way from Russia to wish me a happy birthday.  I was to call her back when I got home.  What a blessing to be able to talk to her on my birthday!
My dh took half the day off and came home with this cake:
Yes, it's a purple purse with purple coconut and grape licorice twists as handles! Decorated with a purple flower, too.
My sweet dh insisted I also get my nails done.  Went to a lovely shop right around the corner from me.  Fairly inexpensive and the lady was so sweet.  Guess what color I had them done?
Sorry the picture is a little fuzzy, but you get the idea!  I felt like such a princess!  This is only the second time I have ever had my nails done.  And I haven't had my hair cut in about six months so I felt like a new woman!  Still a 48 y/o woman, but a new woman none-the-less.
Next my dh took us out to dinner to a lovely Mexican place.  I love Mexican food!  Of course I took my brand new purple purse!
And guess what color the booths were?
Then we came home and had my folks over for some of my purple coconut purse cake and coffee!  My folks gave me some pretty black leggings and two purple winter shirts to go with them.
It was an amazing day.  Thank you to everyone who posted birthday blessings on my Facebook wall, Twitter, or emailed them to me!  I was absolutely overwhelmed by the number of people who took the time to post a birthday note!    I can't believe it, but I received 400-500 birthday notes from folks willing to take time out of their day to share a birthday blessing with me!   Thank you so much for making my 48th birthday so special!
And a special thank you to my dh for working so hard to make my day so special.  He thought of  everything!  He also engineered my purple purse birthday cake!  Do you know he called all over to inquire about making one?   He actually  figured out how it could be done and found the accessories like the licorice twists to use for the handles!  What a grape guy!
Have a GRAPE Day, everyone!