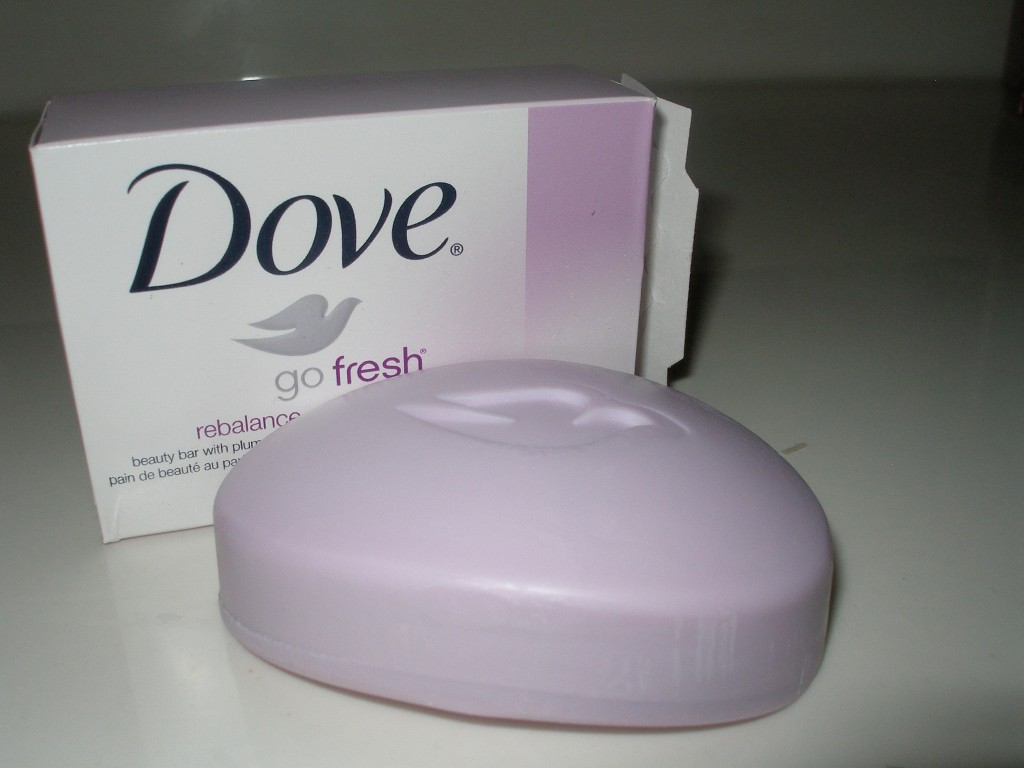 There's a grape new soap in town and it's from Dove.  It's called Go Fresh Rebalance.
I generally don't like processed bar soaps. They generally don't smell very nice and aren't as luscious as the handmade bars, but I really did like this one.  And…it's very reasonably priced.
It's not my favorite dark purple color and it's not the clear glassy glycerine soap I love so much, but it's a very lovely shade of lavender.  And it smells heavenly!
Have you tried it?  What do you think?  Share your thoughts.
Have a Grape Day.