This week's Purple Project takes a plain cream colored towel and transforms it into an elegant purple bath decoration!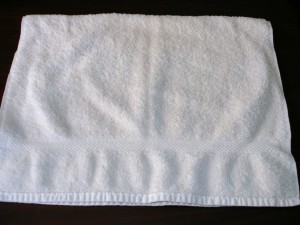 Ingredients:
Purple RIT Dye
Two fancy buttons
Needle and thread
~*~*~*~*~*~*~*~*~*~*~*~*~*~*~*~*~*~*~*~*~*~*~*~*~*~*~*~*~*~*~*~
Elegant Purple Towel Recipe: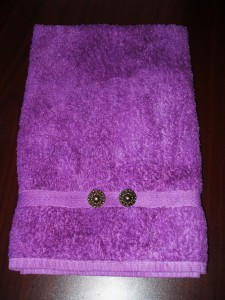 Dye towel according to directions on the RIT bottle
Sew fancy buttons on the front about an inch apart
Fold and admire!
Have a
GRAPE
Day!