My CHRISTmas got a bit more purple. How about you?  My mom bought me these lovely grape additions to the Tabares tree.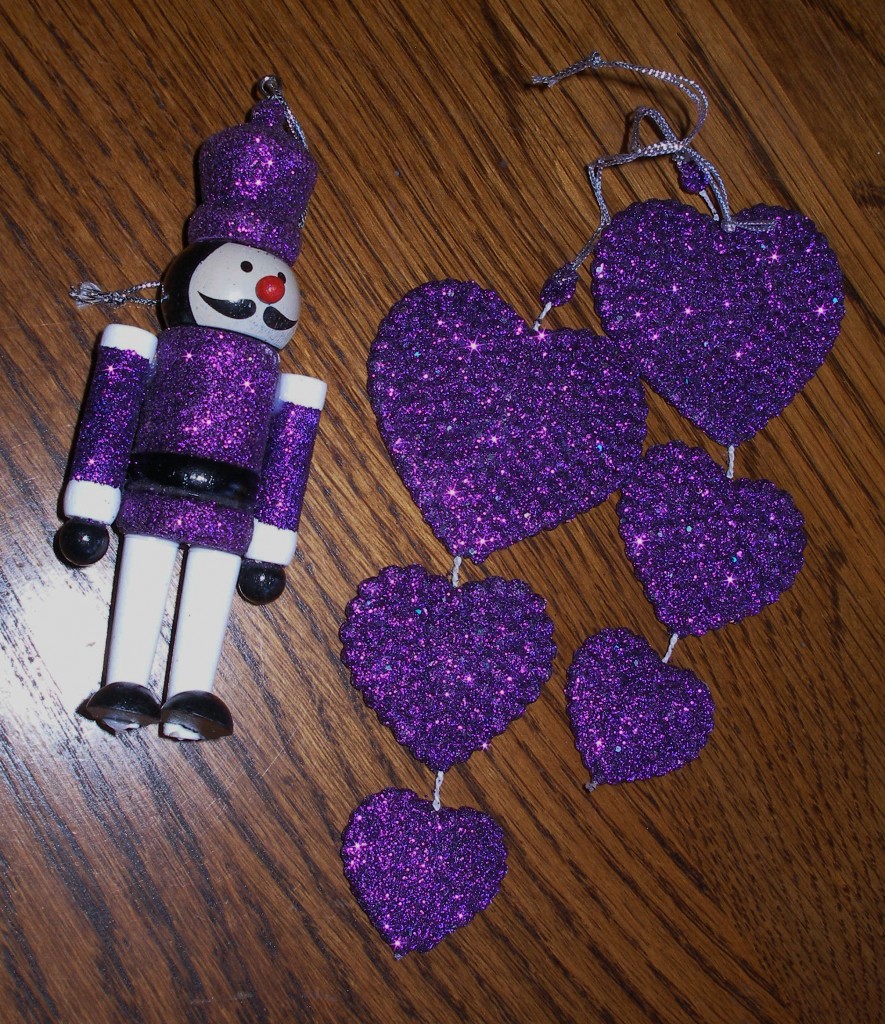 We don't have our tree yet so I can't take pictures to show you how grape my tree is coming along.  I actually don't have NEARLY as many  purple decorations as I'd like.  However, I'm working on it and this year has a few more grape additions. How 'bout you?
Have a GRAPE CHRISTmas!