Have you started thinking about Christmas gifts yet?  If not, I have some GRAPE ideas for you: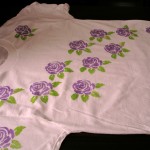 1. Take some of ideas from The Purple Project each week here at For the Love of Purple.com and create your very own gifts!  Change up the color if you need to accommodate an UNpurple person.  Crafting can be a fun and an inexpensive alternative to purchasing gifts.  It's also MUCH more personal a gift and you can custom design it just for them! That's what I am doing for some on my gift list this year!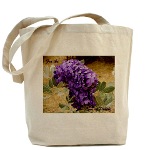 2.If you have a hankering for an adorable crafty gift but don't want to take the time or trouble to make it yourself, check out our 4theLuvofpurple Cafe Press Store!   We have everything purple from mousepads to mugs and totebags to teddybears not to mention sweatshirts and Ts!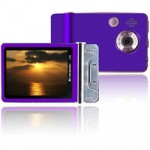 3. If you are not into crafting but love a good inexpensive gift, Walmart.com is a great place to shop!  We here at For the Love of Purple are affiliates for Walmart.com and would receive a small percentage for referring you to their site.  I personally love Walmart!  I don't think we could have made it financially this year without them!  We've bought our groceries there too!  Check out our Walmart and other affiliate links in our Purple Store!
4. Don't forget our fabulous new Greeting Cards:
Do your Christmas shopping with us and avoid the crowds!  AND …Each of these purple-icious items not only help you get the best buy for those on your Christmas list but each purchase helps For the Love of Purple.com maintain this site!
Check out all our affiliate links on our Purple Store!
Have a GRAPE Day!