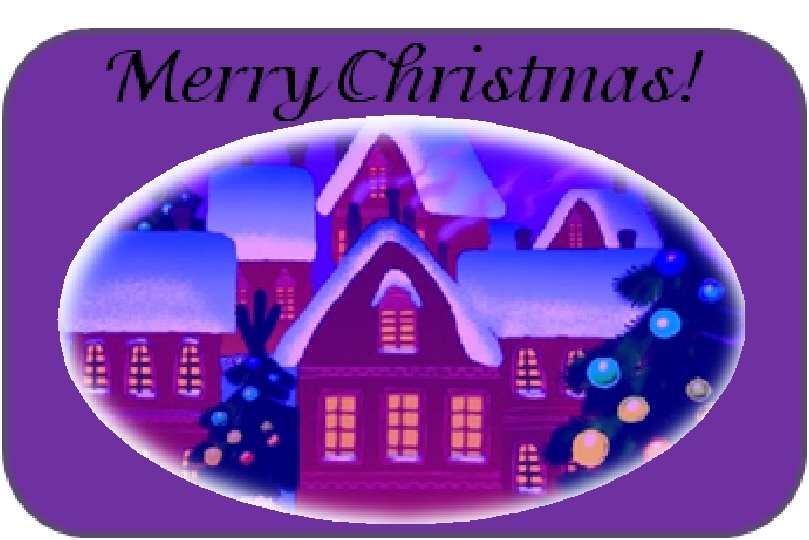 Since this week is Christmas, I decided to do my Purple Project craft early and make it into a gift to you all for Christmas!
This is a computer craft I did using both Printmaster and Power Point.  Here's how I did it:
I looked for a Christmas picture in Printmaster first.  I then went into "photo workshop" and adjusted the color a few times to make it more purple.  Next I imported the picture into Microsoft Power Point so that I could use their "Drawing Tools" to make it an oval shape and create a purple rounded rectangle to put underneath it.  Then imported it back into Printmaster, "grouped" them both and added a text box on top.  And voila!!
Merry Christmas to all of you from For the Love of Purple.com and Have a GRAPE Christmas!