Christmas is just around the corner!  Since we live in the desert, there isn't much chance of a White Christmas here in ARIDzona, but there is 100% chance of a PURPLE Christmas!
My Aunt Doreen is so special to me. I love her dearly and she is a treasure.  While here, we visited a craft fair with my mom and she got me some new additions to my Purple Collection: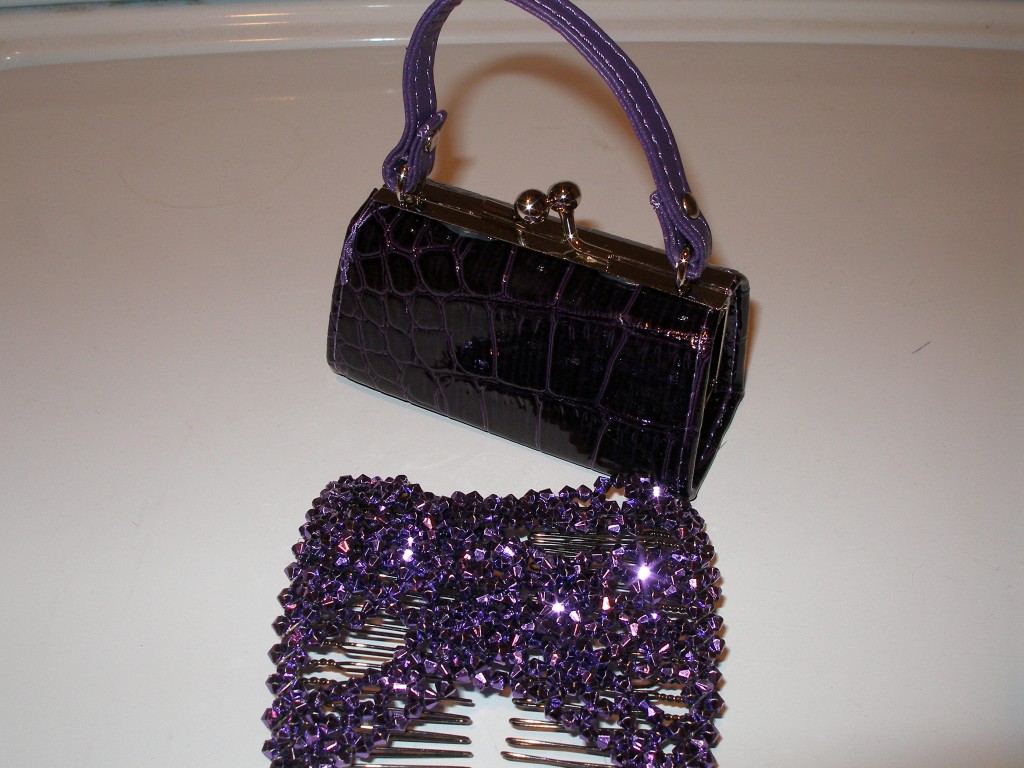 The tiny bag is the perfect place to keep chaptstick or your earrings when you take them off midday.  It also matches my purse almost EXACTLY in color and material!
The hair comb is the most gorgeous purple color and holds my hair wonderfully!  It's my favorite hair comb and I have three others!  Black and bone colors go with everything and my amber one goes with my glasses and hair but the purple one goes with ALL my clothes! lol  And it's kind of fancy don't you think?
What purple is on your Christmas list this year?  Post a link to a picture of your latest Purple Acquisition!  And don't forget to check out the Purple Store for all your purple needs!
Have a GRAPE Day!