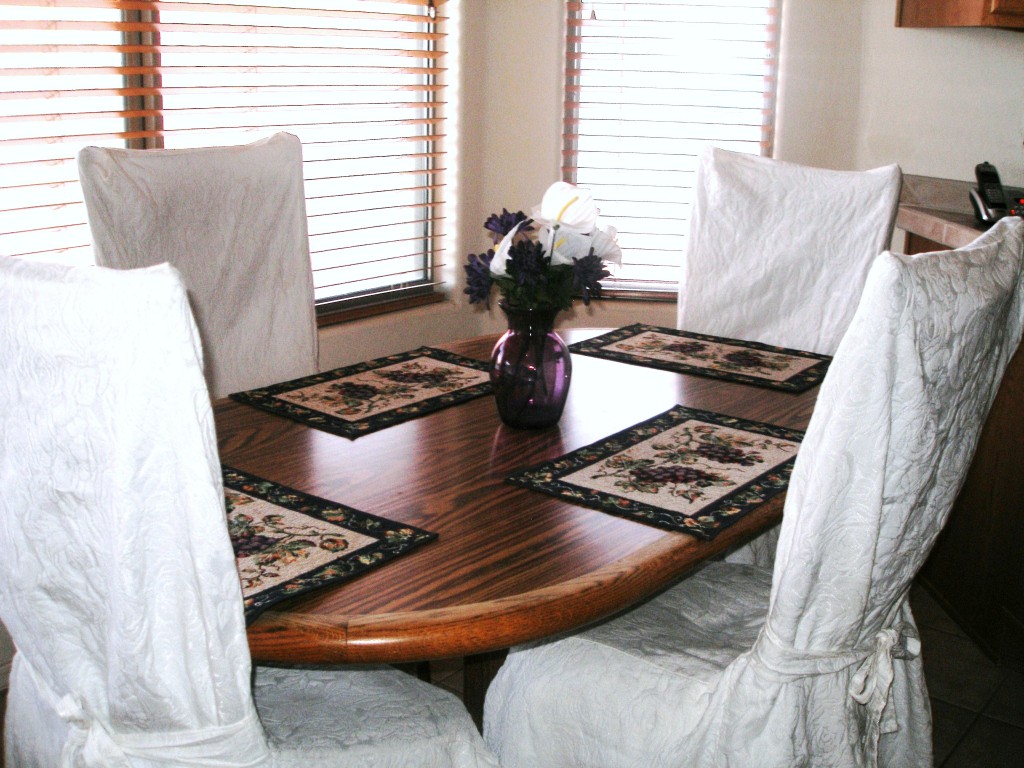 Over the next several weeks, I'm going to show you how I purple-ized my house.  I used some very inexpensive techniques in order to either add a touch of purple or completely purple-ize each room of my home.
Here is the dinette area of the kitchen.  All I did was buy some inexpensive fabric placemats that had purple grapes on them.  Then I found a very inexpensive purple vase and bought a small cluster of silk purple flowers from Michael's Craft store.  I am still trying to find some purple chair covers, but for now this adds a touch of purple to my kitchen dinette!
Share your kitchen purple and have a GRAPE Day!