I'm absolutely in love with Miche Bags!  I have a small black base bag and four shells, three of which are…PURPLE!  I showed you a few of them but this is my latest acquisition: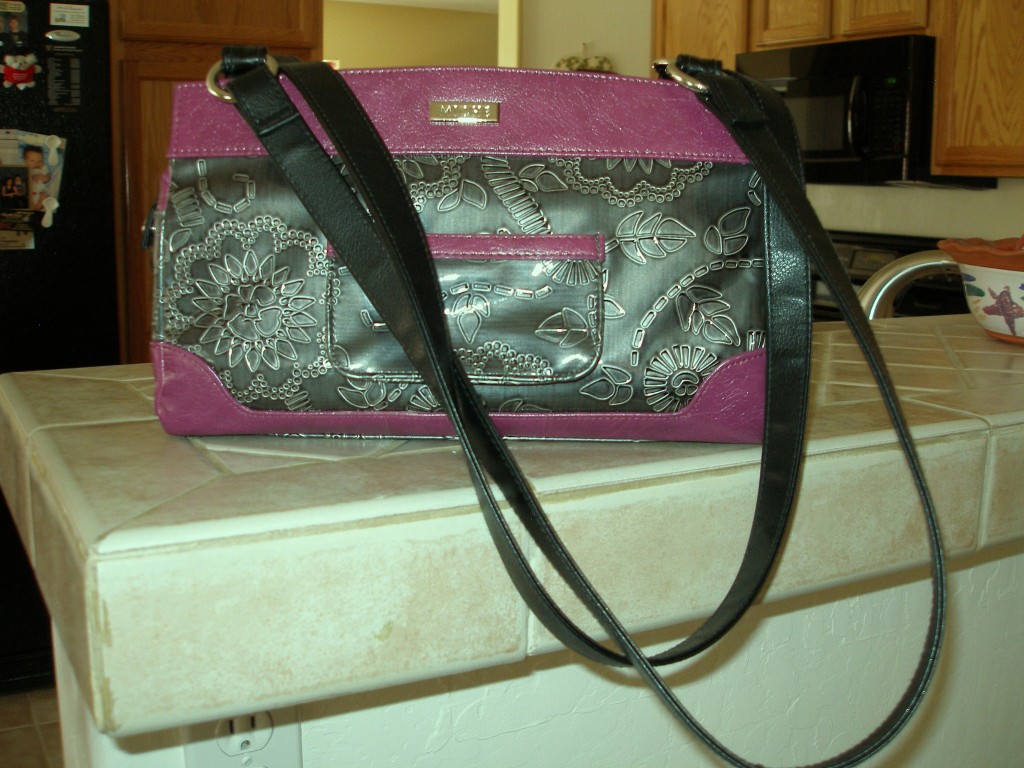 I love these bags because you can leave everything in your base bag and the shells attach with magnets.  I can change the look and feel of my purse in just seconds.
Also I give Miche a Purple Thumbs Up for having so many shells in purple!  I think there are four small purple shells and one large purple shell.  I'll post pictures of them all when I can, but until then…  Have a GRAPE Day!