I found the most creatively fun product in my craft fair travels a few weeks ago!  They are called Liquid Pearls.
From their website (which is also purple!): "Liquid Pearls are a beautiful and functional decorative medium for floral and other craft arrangements. The liquid beads are made of a polymer that absorbs, stores and releases water at the rate your plant consumes, which makes them ideal for fresh-cut flowers and growing plants."
They come in ten different colors including…PURPLE and, don't worry, because they are non toxic too!
You just put the packet of Liquid Pearls into a bowl of 2-3 cups of warm water and let it sit there for 3-6hrs.  The more they sit in the water, the larger they grow!
You can actually replace the soil or just add them to the soil of your plants and the Liquid Pearls release as much water as the plants need and take from them.  In fact, you can add plant food or nutrients to the water when you rehydrate them.  YES, they are reusable!
When they decrease in size, you just add more water.  They do say for best results to get new ones after a year, but they are so incredibly inexpensive!  Just $3/bag which makes all you see here.
Here is the progression: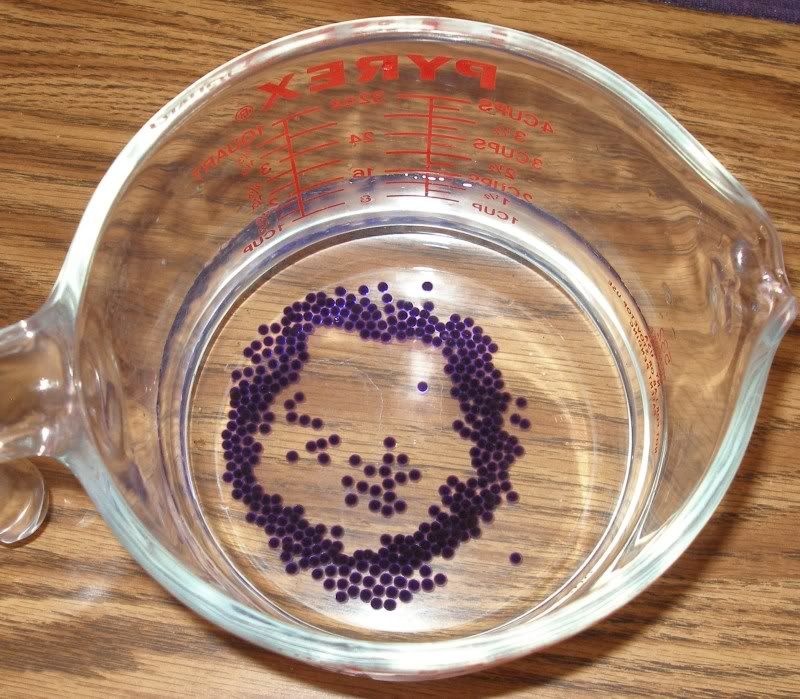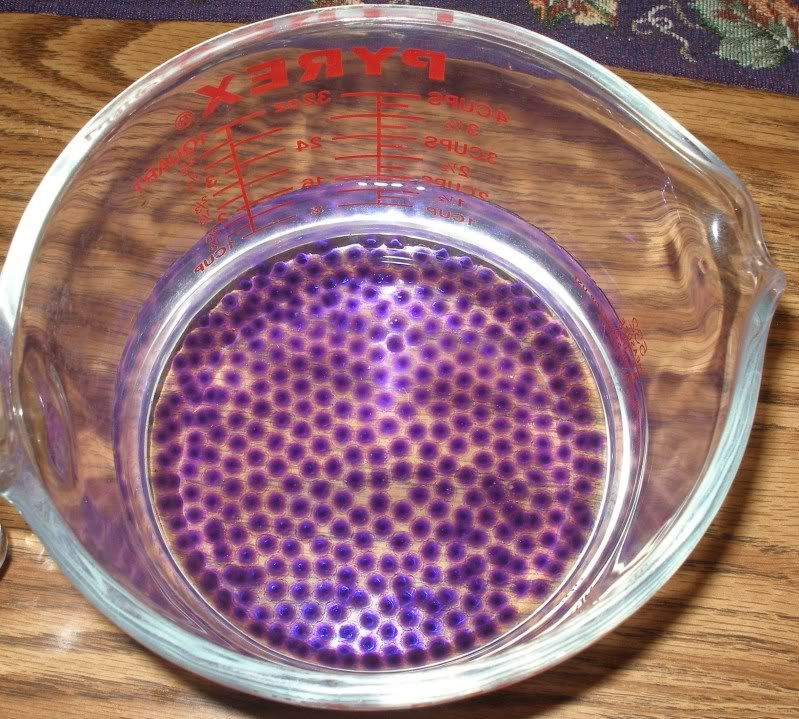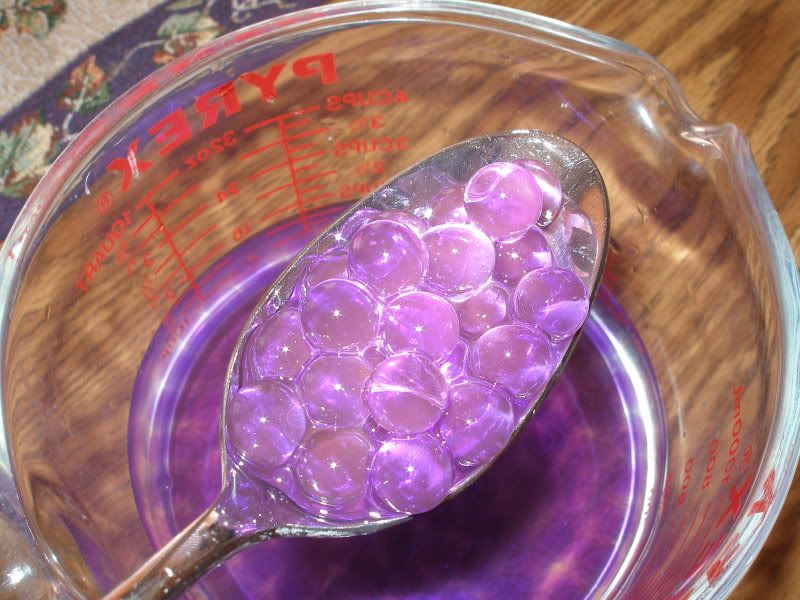 But there's more! You can use them simply as decorations in your pretty glass jars!  Put all one color in or mix and match colors. You can even layer them or layer them with other things like sand or shells!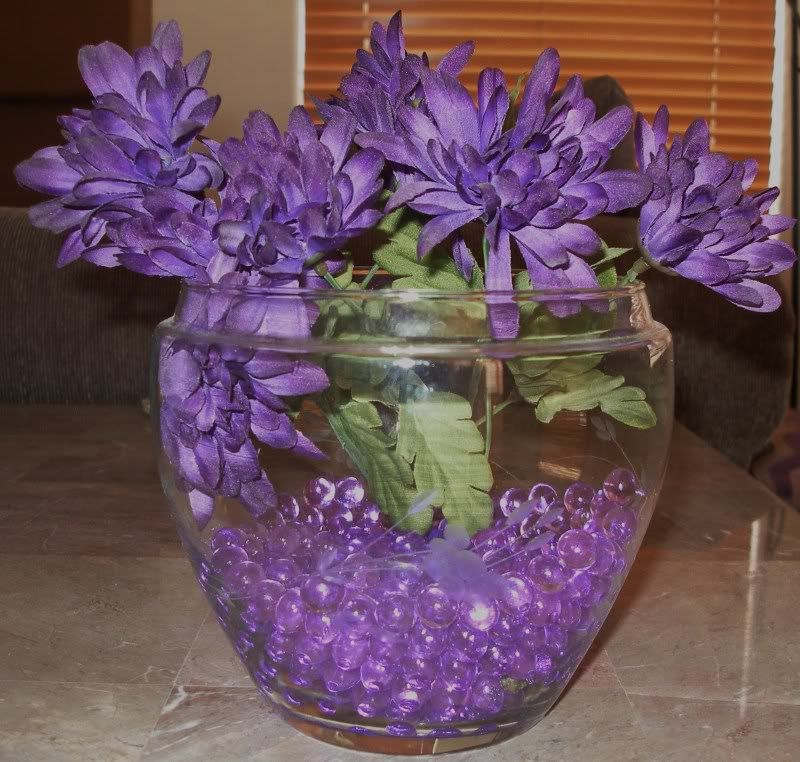 Want more?  You can add non-toxic, water-soluble fragrances to be used as decorative air fresheners and with candle displays.
Want even more?  Are you a homeschooler?  They make a fabulous science experiment!  I had my son grow them for me.  Then I asked him how he thought they worked.  He said, "Like a sponge.  The polymer soaks in the water like a sponge and grows.  As it evaporates or as live plants absorb the water, they grow smaller."
My son said he wants some. I asked him what he's going to do with them and he said, "Play with them.  They're just FUN!"  In this high tech world, what a fabulously inexpensive toy to give a child that will spark his imagination!
NOTE: Do be careful with small children as these are no bigger than marbles when hydrated. Further, when dry, they WILL grow if they encounter liquids. So I wouldn't let little Billy swallow them!
I'm sure you'll want to purchase some after reading this, but please do so from our representative, Randi Kennedy.  You can reach her here: Randi@liquidpearls.com
Aren't they purple-icous?  Have a GRAPE Day!