For the Love of Purple just celebrated ten years on Facebook on August 23rd! It celebrated without me because as many of you know…
Facebook took away my admin status on the For the Love of Purple Facebook fan page on June 3rd. They apparently spent the summer months working hard to "protect" large fan page audiences from…the people who founded them! It was all under the guise of Page Authorization.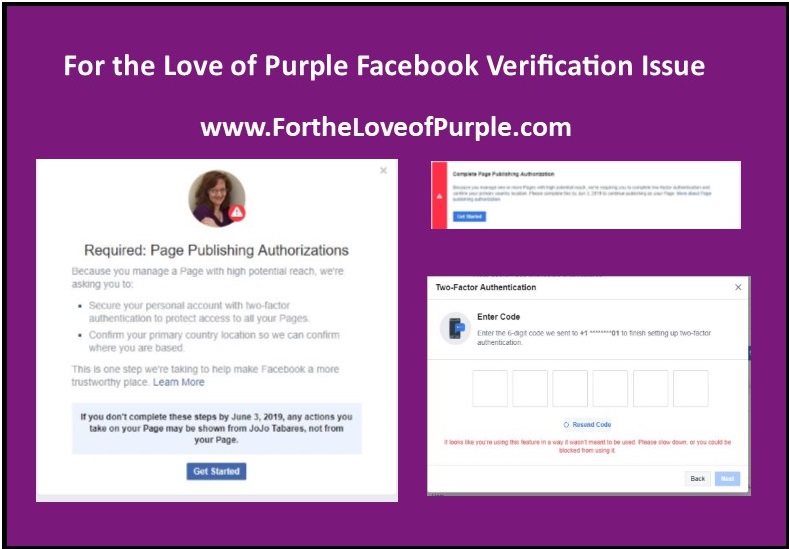 First, they demanded we prove we were still us. Next, they required that we input a code they promised to text us, but that text never came. I've sent notices, filed reports, and tried the many workarounds posted on various blogs to no avail. Facebook knows this is a glitch in their system, but they seem unwilling to fix it for the hundreds of us in this situation.
Recently, Facebook began showing me previews of Facebook ads. So basically, Facebook is sending me Facebook ads for Facebook ads in order that I would pay them money to get more fans to a page I can no longer post on. And at an alarming rate. I get three of them virtually every time I log on.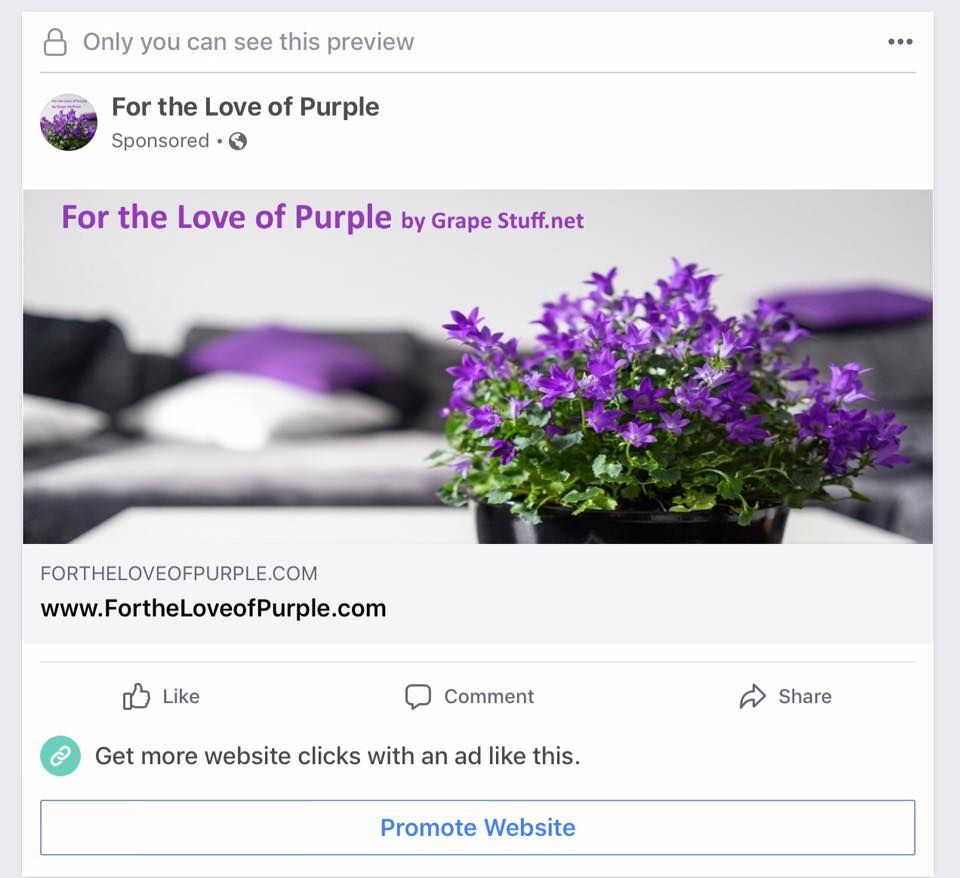 One such ad I found hilarious because they picked a post that said Facebook isn't allowing me to post anymore. So, they want me to pay them to show other Facebook patrons how dopey Facebook is! ROFL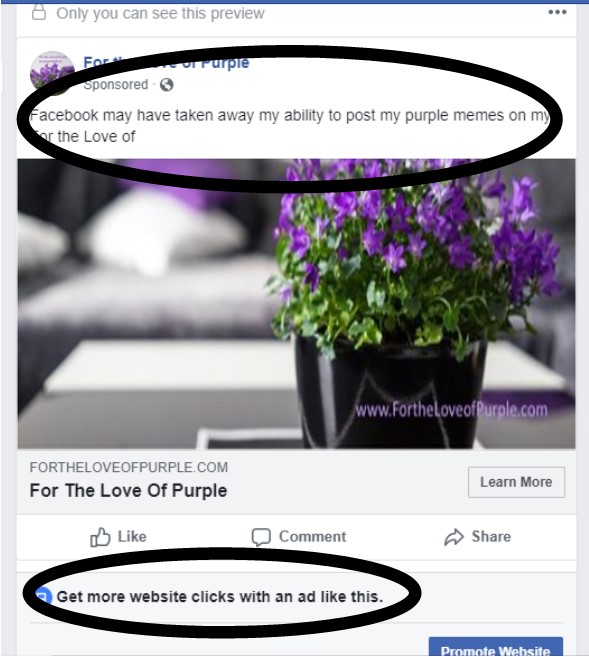 It's been three months since I've been able to post, but you, the fans, have not been silent. I've had a few of you send notifications to Facebook asking that I be reinstated. Almost 700 of you have become a fan of the page, some even understanding that I can no longer post. For the Love of Purple has just gone over 9500 fans!
My purple hats off to you all! And Happy Ten Year Anniversary, For the Love of Purple!