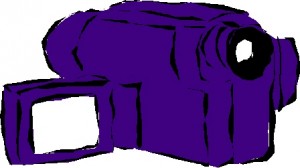 I must apologize for being so late both with my new Plumeria Video and my blog post this week. It's been a very busy week as I'm working on several projects for Art of Eloquence.  Aside from writing several blog posts and five articles a week, I'm currently working on my audio seminar for next week and a few new studies as well as two videos and some marketing projects.
I thought I'd be able to get the video together for today, but it's been especially difficult to keep up this week due to my insomnia and some back pain.  I promise to get the video done by this coming Tuesday. In the meantime, I found this quote that sparked my curiosity.
"I won't eat any cereal that doesn't turn the milk purple." -Bill Watterson
What other quotes do you know of with the word purple in them?  Please post them here!  I'd love to have a collection of these.  Might even turn them into a book of little purple quotes.  What do you think?  Grape idea?
Have a GRAPE Day!