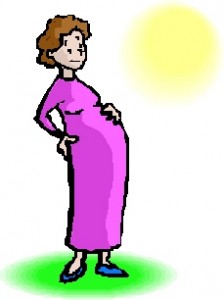 Happy Labor Day to you all. I know some of you have today off and I pray you enjoy your grape day with your family.
Today is actually the first day of our homeschool this year.  Though my dh has off today, he doesn't usually get up this early so my son and I will get in some school before we share the day together.
Well…since today is Labor Day, I have a different kind of What is It? for you this week.
WHAT IS IT?
This is the time of the week where I post a picture and you guess what purple item it is.  It could be a bird's eye view as it was the first week or it could be a picture of only a small part of an item.
Either way, your grape mission, should you decide to accept it, is to answer the question…What is it?  In connection with Labor Day, what is the question to which the answer is not purple, but WHITE.
So…what is it?
Post your best guess.
I'll post the answer later on today or tomorrow.
Have a GRAPE Day!
ANSWER: Wow I stumped ya'll!  In connection with Labor Day, what is the question to which the answer is not purple, but WHITE?  What color shouldn't you wear after Labor Day?  White!  Purple is good ANYtime!  ;D