My dh has been a world traveler this year.  So far he's had ten days in Indiana and ten days in Mexico.  It's been not so grape having him gone so much of the time, but he did bring me back some purple goodies from Mexico!
He brought me a pair of purple wooden earrings: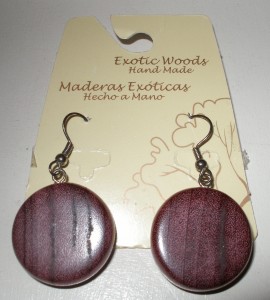 And a purple bracelet made out of some kind of shells or abalone: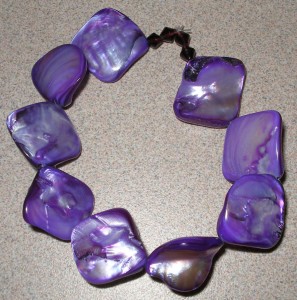 Aren't they just GRAPE?  Thanks, Honey!
Have a GRAPE Day!