My dear friend Joan Rudder Ward is a fabulous photographer who just began a new venture called Visual Psalms.  I featured her in a previous Purple Product Review when she made for me this gorgeous calendar.  Well, she offered to create a For the Love of Purple version JUST FOR YOU!  Here's what it looks like.  You can download the full size version by clicking the link below the picture.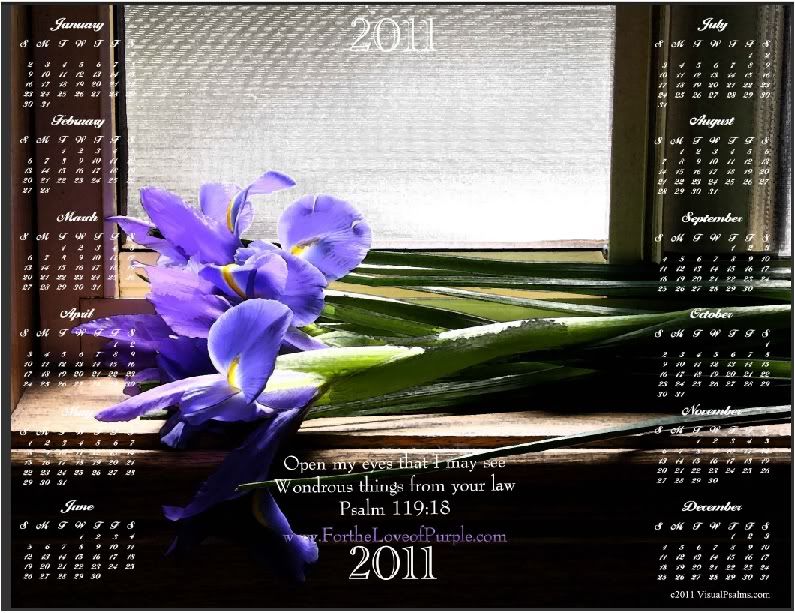 Don't forget to sign up for her free downloads (It's the purple sign up form on her home page!) and monthly gifts, check out her Facebook Fan Page, and say a grape hello for me while you are there!
Enjoy your lovely free gift and have a Grape Valentine's Day!